We've had an unusually warm and dry winter here in the Pacific Northwest. While it doesn't bode well for our snow pack for this summer, it has been great to be outside while the rest of the country battles a never-ending Snowmaggedon. Last weekend we took the kids on a hike down to the sound and back up again. We had a great time, there was a brief piggyback ride on the way back up for both of them, but otherwise they walked the whole way and enjoyed the surroundings. They both fell along the way and were a *touch* (cough cough over the top) dramatic about it, but we persevered. The route follows a creek down the hill that feeds into the ocean, and Max loved spotting the tubes and tunnels the water followed underground when it crossed the trail.
We definitely want to come back this summer when it's warm enough to wade in the shallow water on this beach. We just brought a snack this time, but it would be a great spot for a picnic. Out of towners, come visit and we will take you!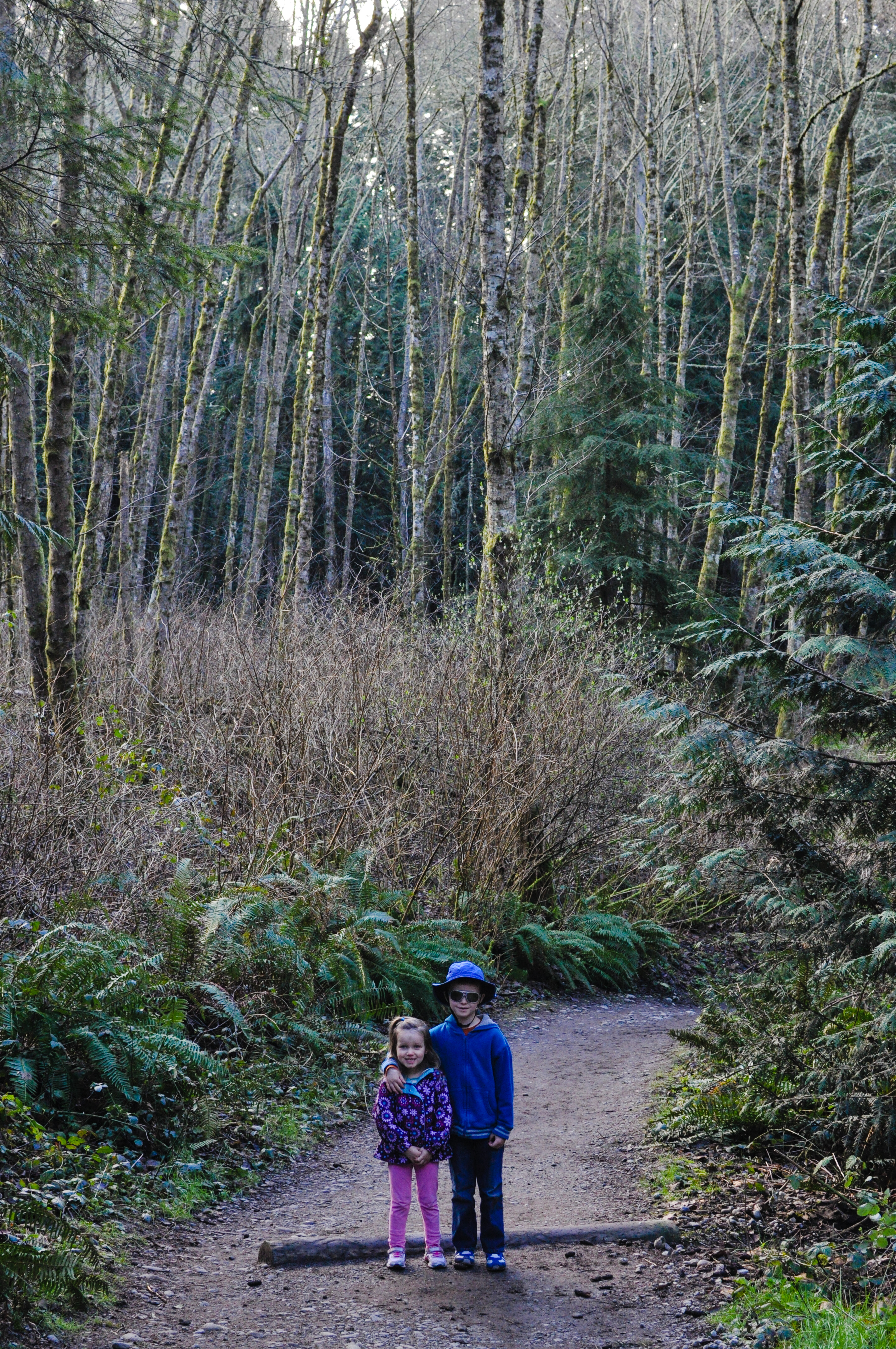 I have no idea what he's doing here, but I love his cute little grin.