We took our annual trip to the pumpkin patch last weekend. We are very lucky in this area to have an array of pumpkin patches for the choosing. This one is very close to our house and has lots of fun things to do–a kids' play area, hay rides, animal train, even a pumpkin cannon! The weather was great so even though it was just barely October, we decided to go, and I'm so glad we did. The kids had a great time and it was busy but not packed. At one point when we were scrubbing off our pumpkins, Max said, "What smells so good?!" Turns out it was kettle corn, so we bought a bag and the four of us polished it off by the time we left. The kids each get to do a field trip to a pumpkin patch with their schools, so we'll get a couple more opportunities before the month is out.
The kids' play area had a new feature this year: A zip line! It was just the right size for kids (and, sadly for Jeff and me, no adults allowed on it). Max was a little hesitant but we convinced him if he tried it he would like it. Sure enough he did, and once she watched him do it, Anna was ready to go as well. They both got quite a few turns in while we were there. They also enjoyed the train ride, this year Anna wanted to sit in one by herself, but wanted me nearby. The train wasn't full so I sat in the back. First time I haven't squeezed a kid in there with me!
Of course I took a few pictures. 🙂 Here's a selection!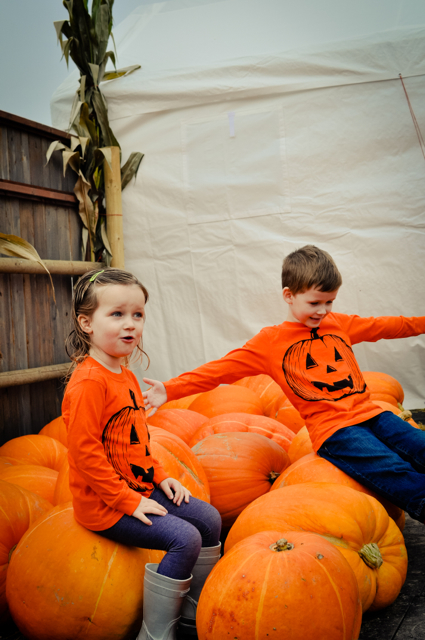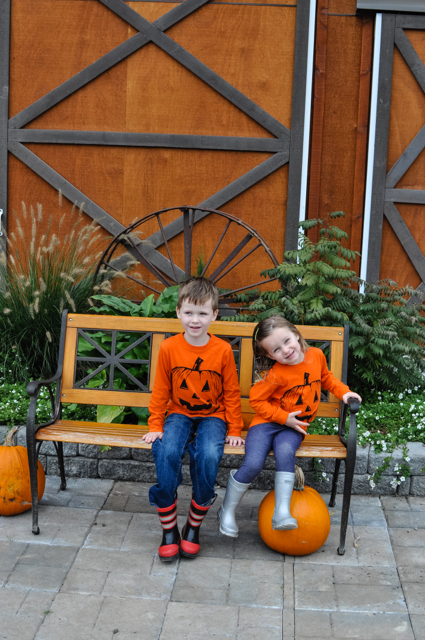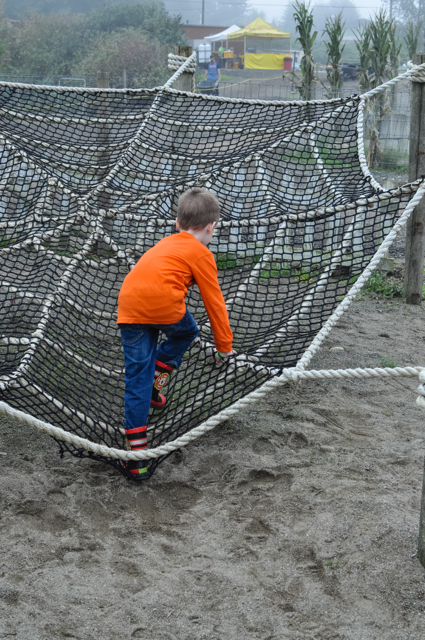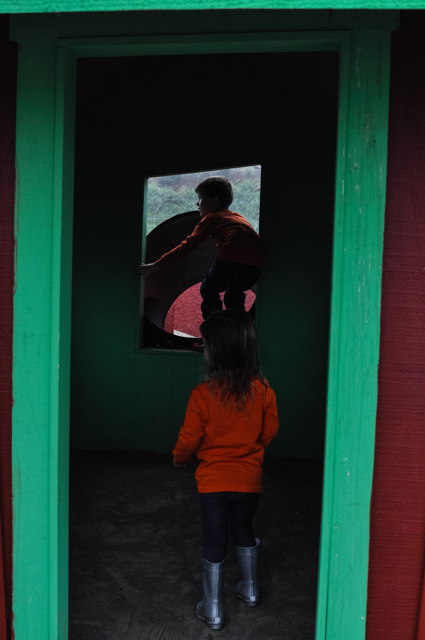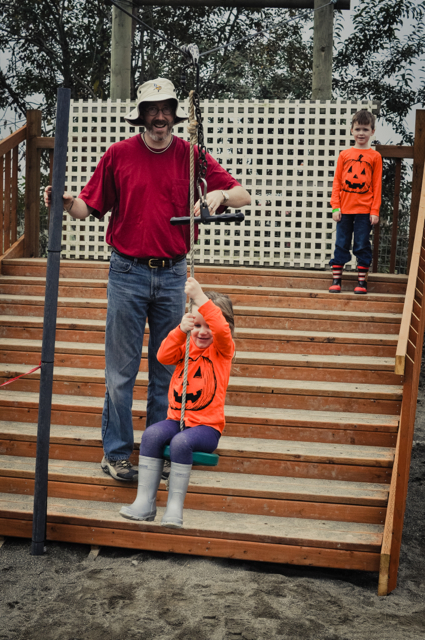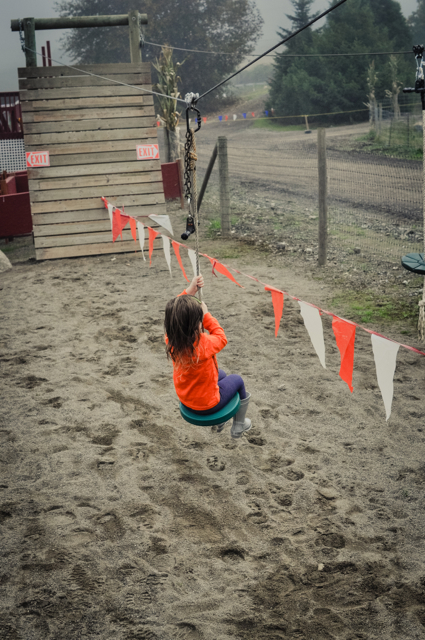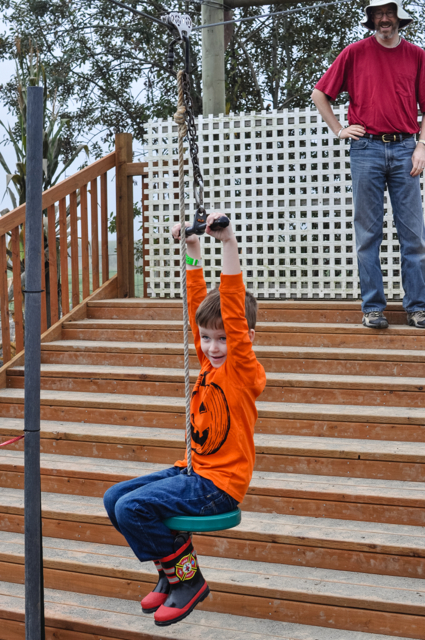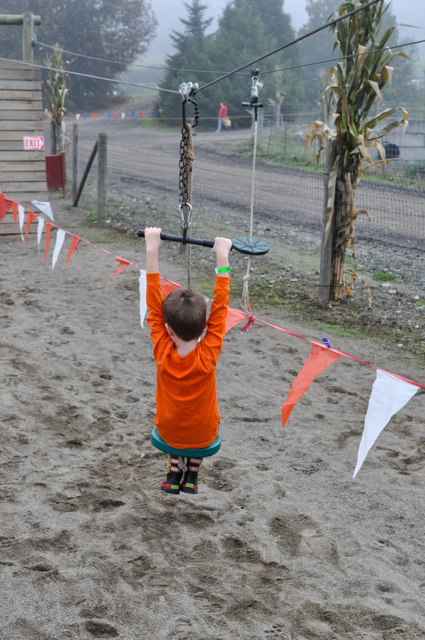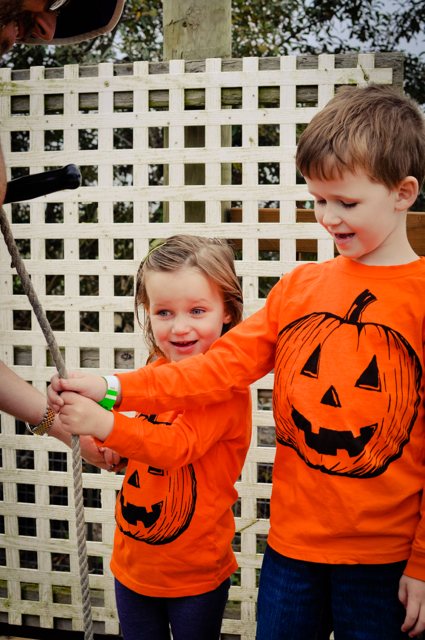 They took turns waiting at the bottom and watching for the other one to slide down: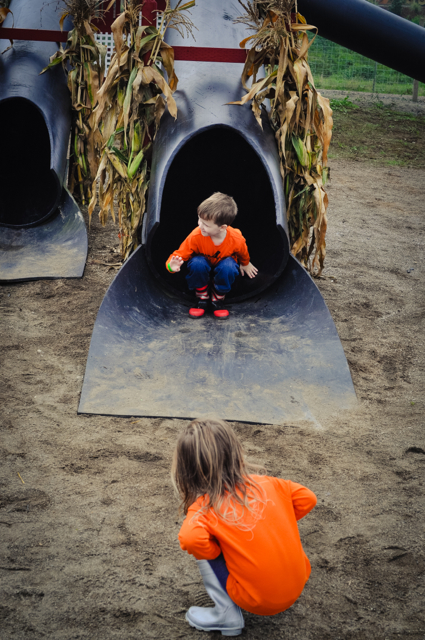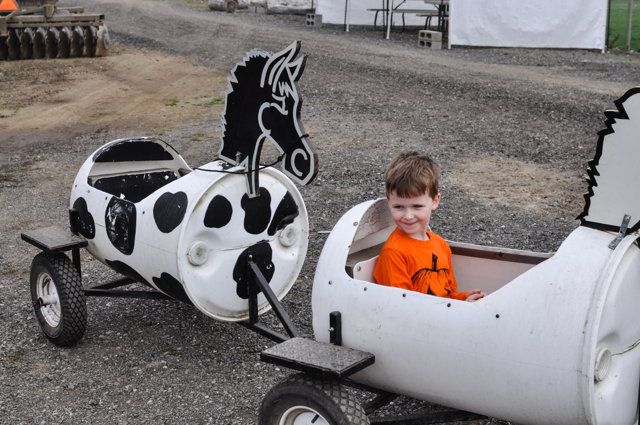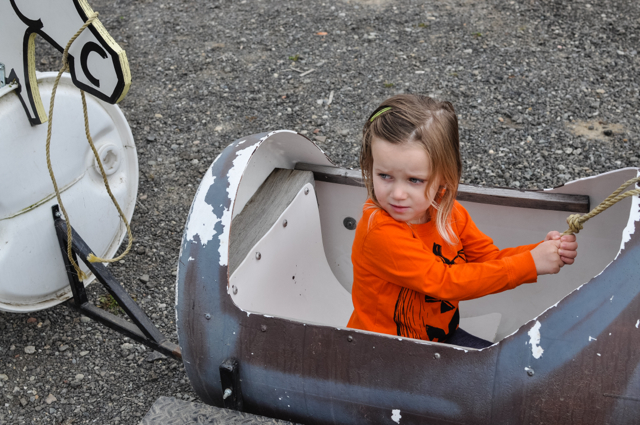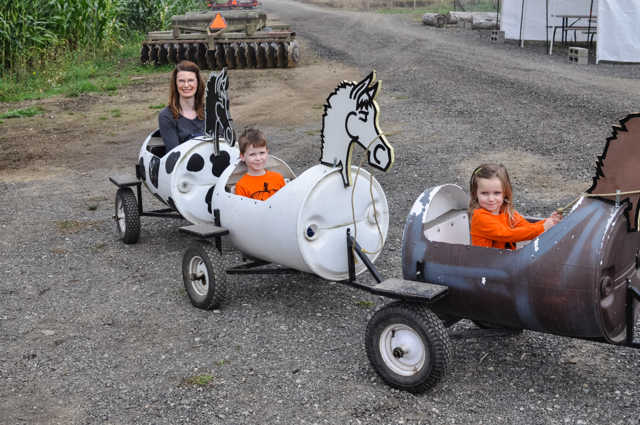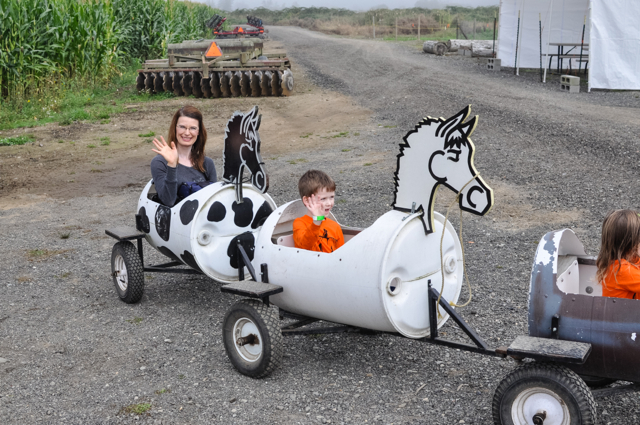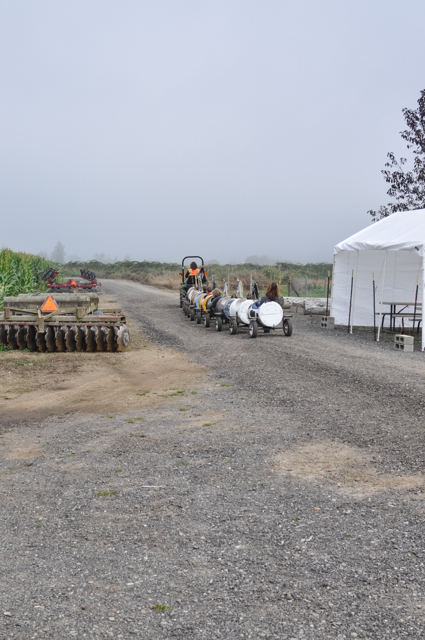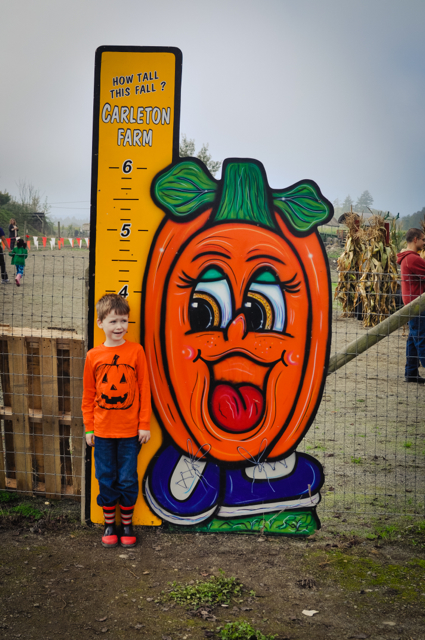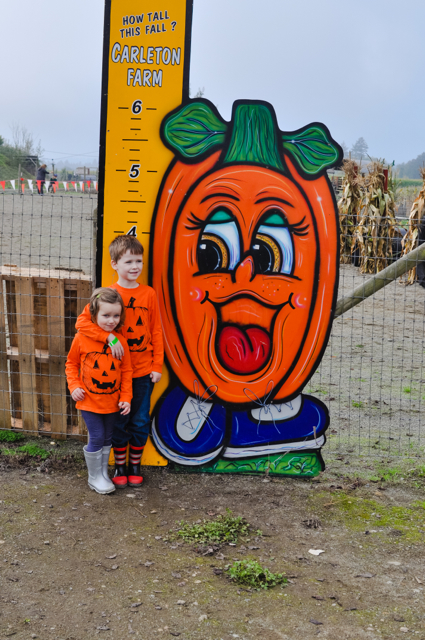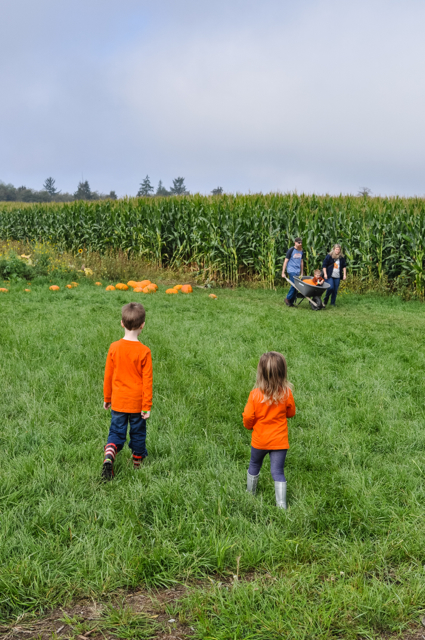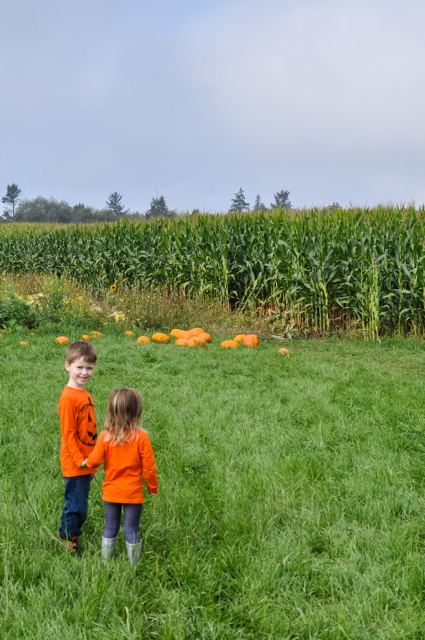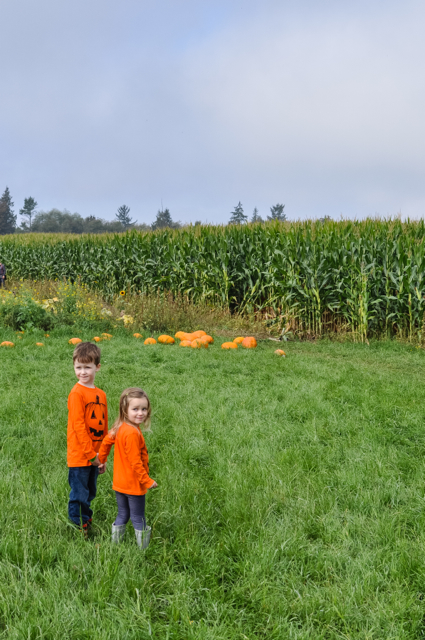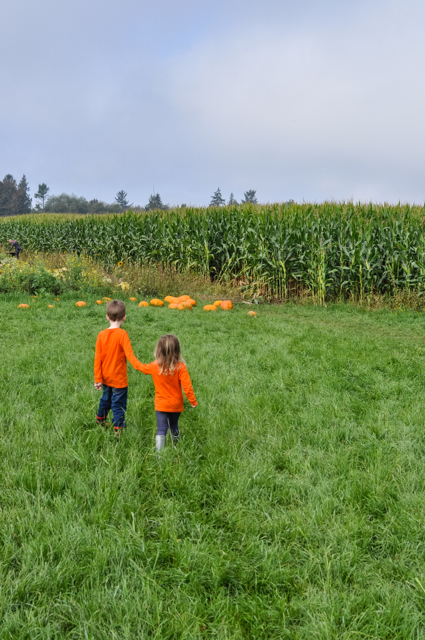 This one makes me laugh so much. Picture overload, perhaps?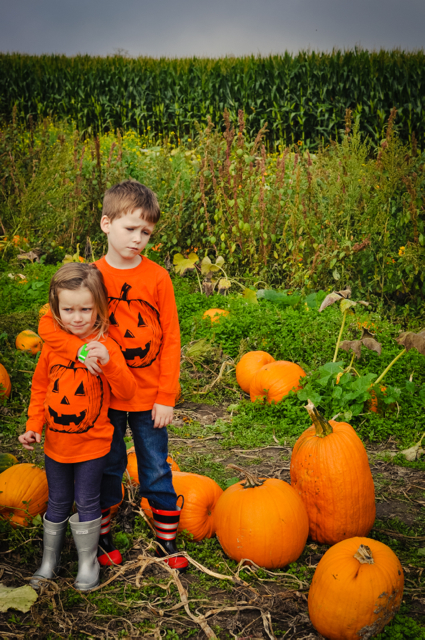 Thankfully, all was well once pumpkin picking continued…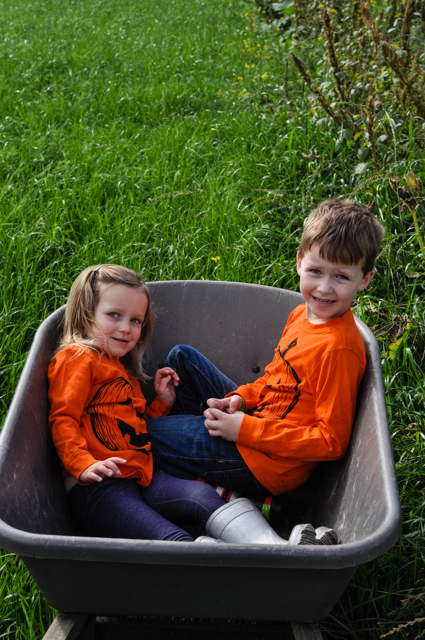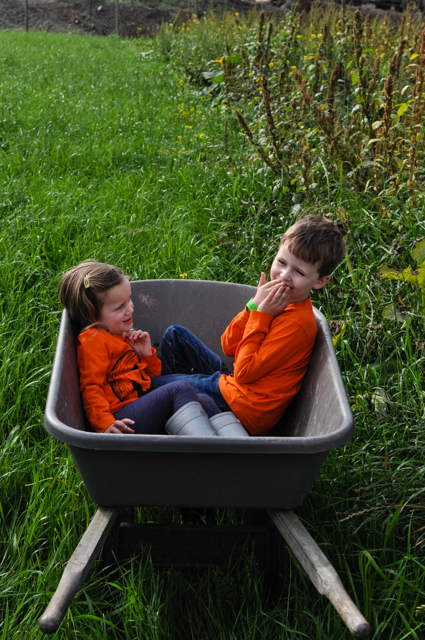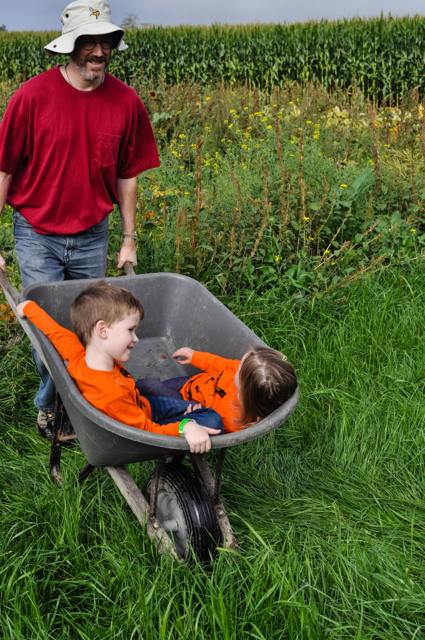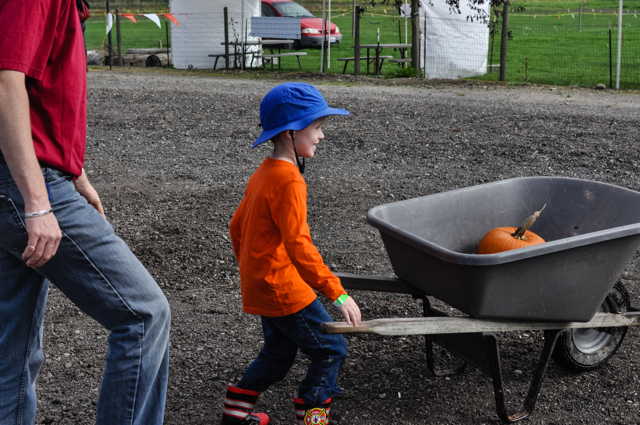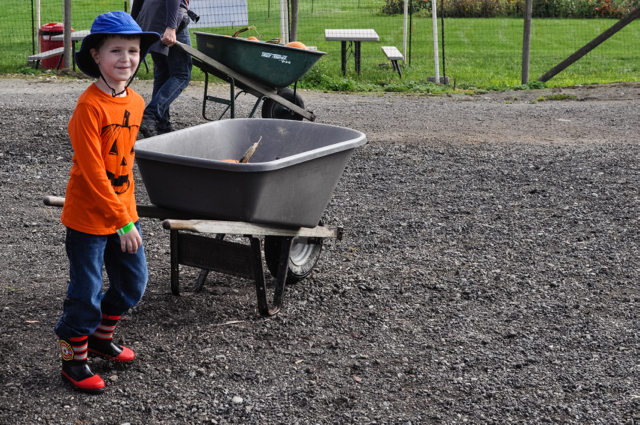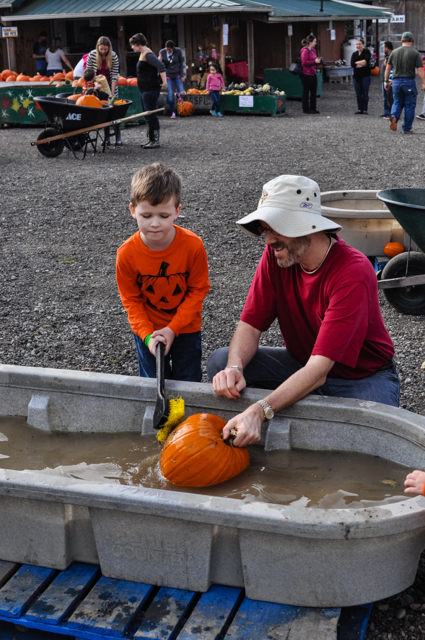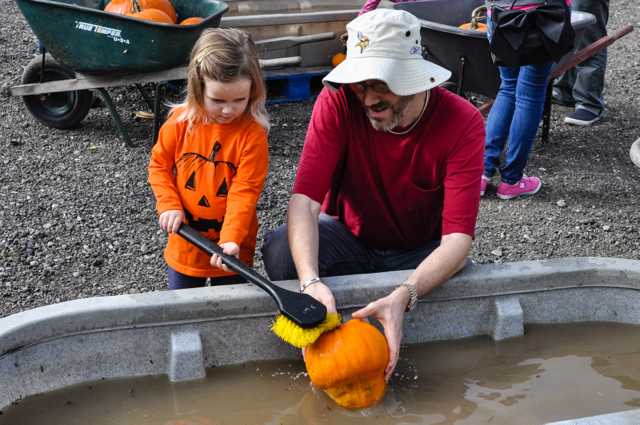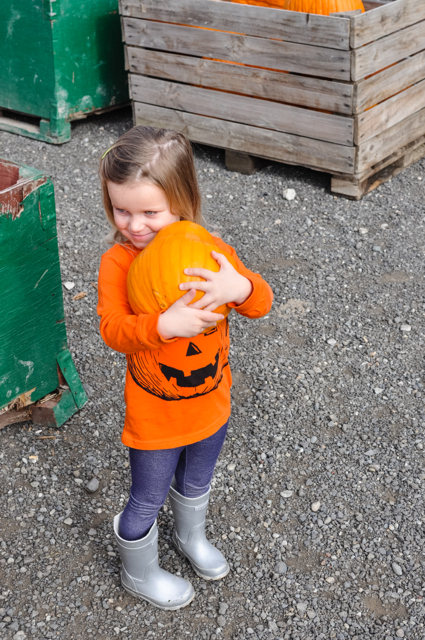 The kids each got to shoot off a pumpkin from the pumpkin cannon. That was a big hit!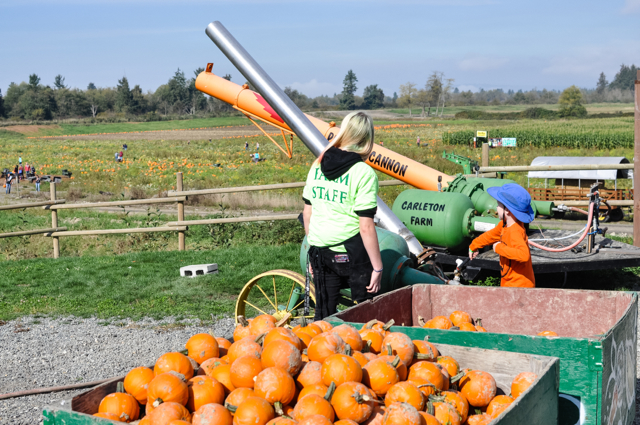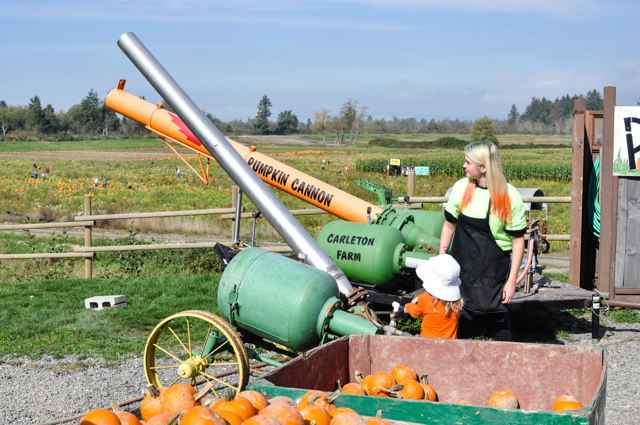 A little hard to tell, but this is on the hay ride: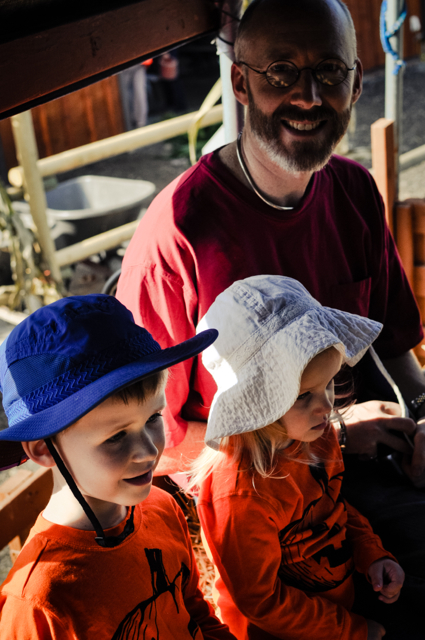 I think my farmer Grandpa was looking down and smiling to see his great-grandkids having fun on a tractor. Brings back fond memories of him giving us grandkids rides in the tractor scoop.